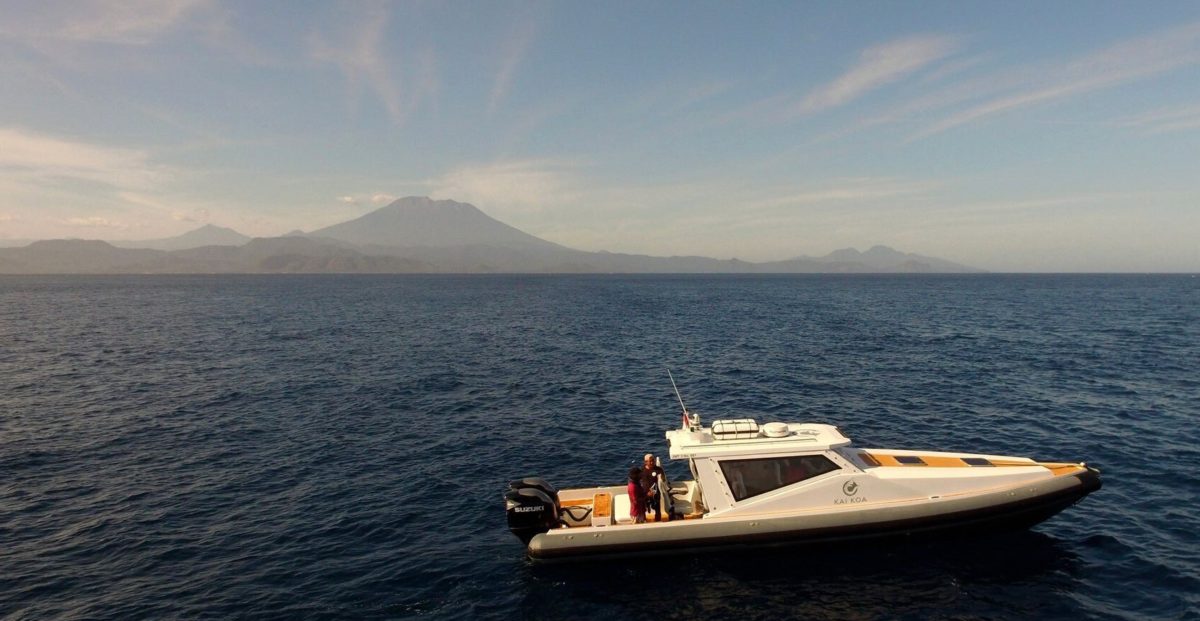 Discover A New Level Of Fast Boat Travel
Kai Koa is Bali's Fastest Passenger Boat operating between Sanur and Nusa Lembongan. Making the Trip in an average of 16 minutes we offer 3 schedules a day to and from the island. We offer a high end experience with minimum fuss. Beat the crowds and enjoy a semi private experience with us.
WHY CHOOSE TO
TRAVEL WITH US
Arrive in style
We take half the journey time to destination of the regular ferries
With only 8 seats we cut out all the waiting times to load and unload passengers and bags at both ends of the trip so you get to your holiday faster
The only CE certified boat running to the Islands
2 Certified Captains at the helm at all times
Each passenger assigned to their own shock mitigating seat complete with seatbelts
International standard safety equipment and standards, including Auto inflating lifejackets worn by each passenger for every journey
Inflatable collars to prevent roll and ensure stabilisation in the roughest of conditions
Air conditioned Check in facility on arrival to Sanur Harbour at Asian Pantry
We are just more Fun
FASTEST WAY TO NUSA ISLANDS
With 2 X 325 HP Dual Prop suzuki engines, Kai Koa is the fastest boat in the area. With safe Cruise speeds of 38-40 knotts (conditions permitting) we guarantee to get you there faster than anyone else. With only 8 passengers to load and unload this also dramatically reduces waiting times for your luggage so embarking and disembarking is quick and easy. No more waiting around in the sun for your bags to come off the boat.
8 PERSON SEATS CHARTER
Schedule doesn't match or have a family group and just want to do it on your own time with your own people – why not consider a Private Charter to your destination.
LATE ARRIVALS OR DEPARTURES
Flight arriving after the last Ferry or just want to stay a little longer – talk to us about our late run charter options.