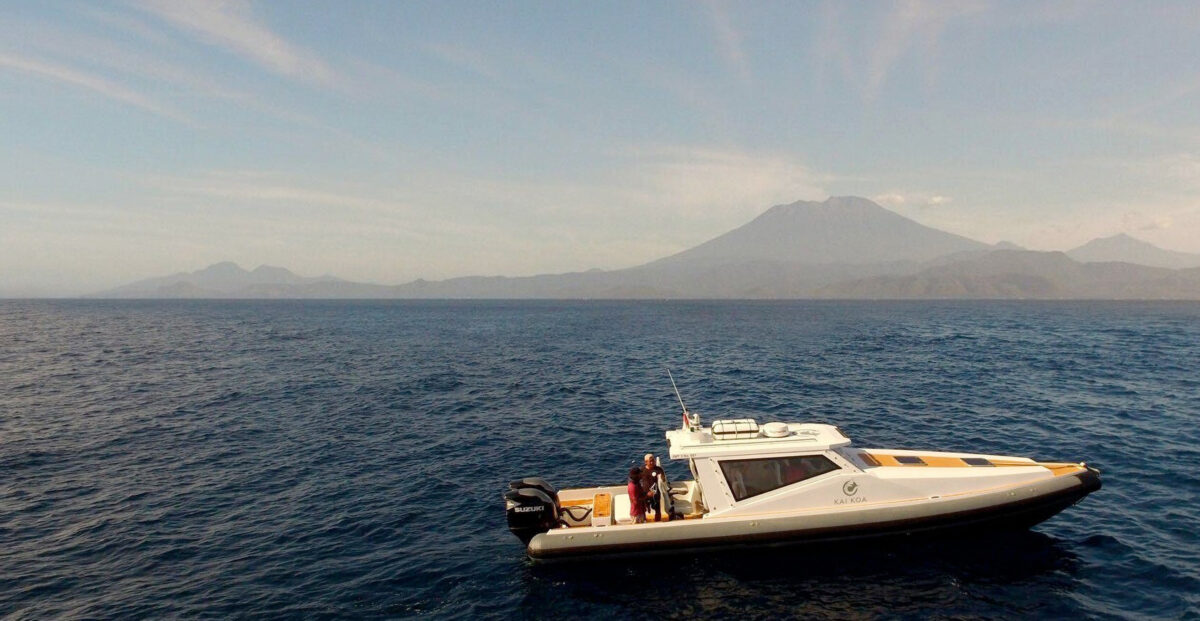 Discover A New Level Of Fast Boat Travel
Kai Koa is Bali's fastest passenger boat. We have 3 daily operation schedules between Sanur and Lembongan, each trip taking only 16 minutes on average. Enjoy a semi-private adventure with us. 
WHY CHOOSE TO
TRAVEL WITH US
Arrive in style in just 16 minutes

Our 8-seat boat cuts loading & waiting times

The only CE-certified boat to the islands & 2 certified captains at helm

Top-notch safety equipment, shock-mitigating seat,  auto-inflating lifejacket. 

Inflatable collars to keep you stable in rough waters

Air-conditioned Check-In facility at

Asian Pantry

, Sanur
FASTEST WAY TO NUSA ISLANDS
Kai Koa is the fastest boat in the area with 2 X 325 HP Dual Prop Suzuki engines, Fastest Cruising Speeds in the fleet, guaranteeing a faster trip. With only 8 passengers, loading and unloading is quick and easy.
PRIVATE CHARTER
Schedule doesn't match or have a family group and just want to do it on your own time with your own people – why not consider a Private Charter to your destination.
LATE ARRIVALS OR DEPARTURES
Flight arriving after the last Ferry or just want to stay a little longer – talk to us about our late run charter options.